MME (Part I)
Last Sunday was the end of the two days MME (Merdeka Millennium Endurance Race).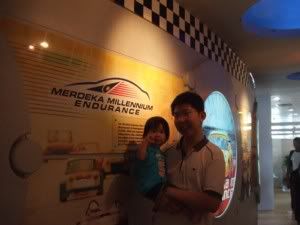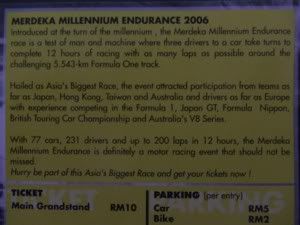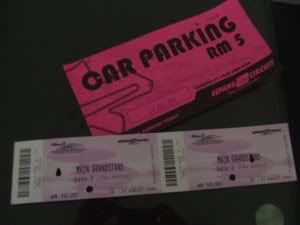 It cost us tol of 13.60 RM (6.80 RM x 2) to get to Sepang, car park 5 RM and two tickets (10 RM each and Edlynne FOC).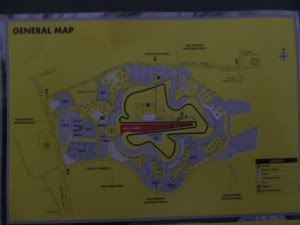 The circuit was hunge and we choose seats near the ending line.
The little gal was okay at first but when we were closer to the circuit, she was afraid of the engines sounds and kept signing "pa pa" with her hands to her chest.
OK at first
Afraid and don't wanna come down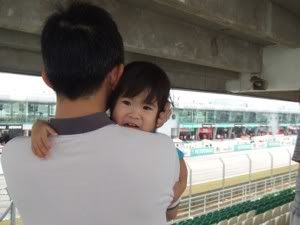 Scarly cat Edlynne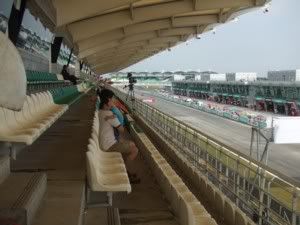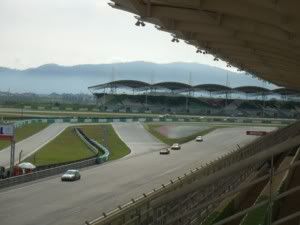 Daddy have to cover her ears and watched...