Vesak Day, Mother Day & Our KL Trip (12 - 15 May)


Took yet another Kl Trip, this time to confirm the tendency, check and clean the house. Mother & Father decided to join us this time so Mother can help to "cleanse" the house with her "fu", rice & salt.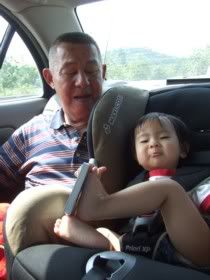 Edlynne with grandpa

Kenny & his whole family welcome Mother & Father with a dinner to Father's fav. duck store. This store, located in Paramount is very popular with the locals and need prior booking to get a table.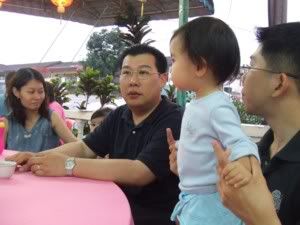 Notti Edlynne & guai guai En En



Entertainment at the resturant. I even noticed Edlynne giving him a "flying kiss"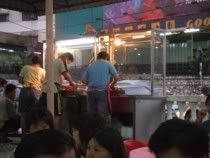 Busy busy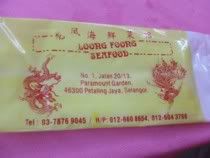 Father's fav.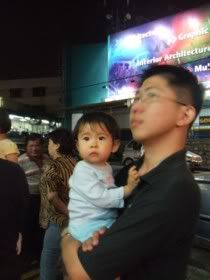 Lots of ducks. Deciding where to go next...

Saturday, we met up with the agent to sign the agreement and get the keys to the house. Mother later proceed with the "cleansing". And later in the afternoon, we went back and physically cleaned the place. We were tired and decided to just have our dinner in Mid Valley MegaMall.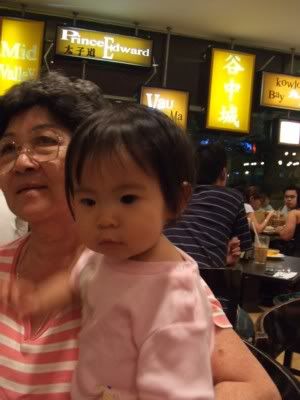 At Kim Gary

Sunday, another busy day. We left Edlynne with Mother & Father in the new house and went for some shopping for matress, hot plate and the usual (rice, oil, salt, sauce, vinger and tea). I saw Edlynne looking at us with a shocking face as our car drove off. I thought she might be angry as we fail to inform her that we were going out for a short while...

Edlynne was sleeping when we came back. But when she woke up, she was mad! It was only with much kisses and sayangs that she finally smiles. Wow! She's really "xiao qi".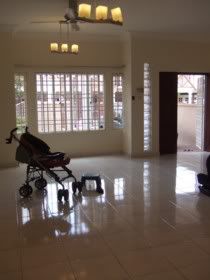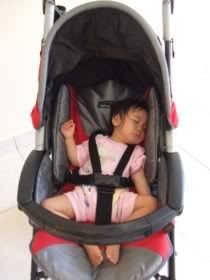 Edlynne sleeping while we came back

Later we went ti our cousin place. Her future husband was also from Lawas and their family have settled in KL, Seri Pertaling. They instead have got their own place in Bukit Jalih.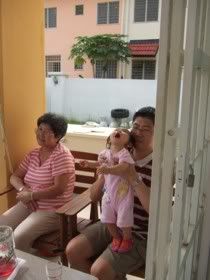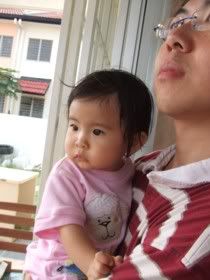 Cousin, Bee Geok's new place



Edlynne's new fren. Cousin's nephew.

Later that nite, we joined Kenny, Audrey and En En with a Mothers' Day dinner at Restaurant P.J. Seafood at Sungai Buloh. It was so packed!



Happy Mothers' Day!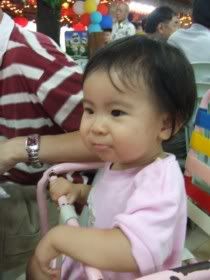 Edlynne - the Notti Gal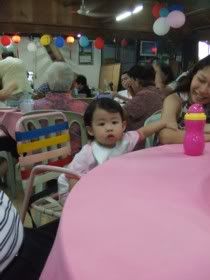 En En - the Guai Guai Gal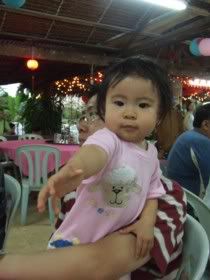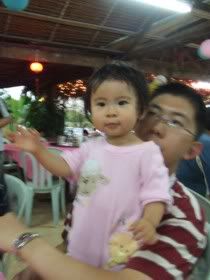 She gets more Notti



Finally got her this balloon to distract her

We ended this trip on Monday with a wrapped up with the agent, and a smooth and no jam journey back to Singapore. Unfortunately, Daddy's now down with a serious sore throat and I have to contact the movers today, cos I've a wisdom tooth extraction tmr. Well, I guess the house will be very quiet these few days...