First Renovation Day
We went back to the shop for the retail solution people to take some measurements and found that the contractors were there already. As usual Edlynne started to supervise them.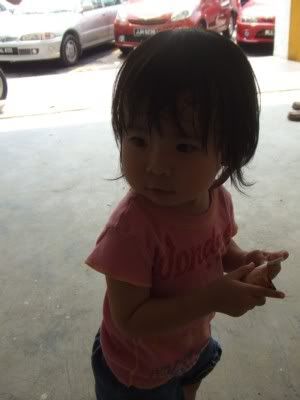 She's really serious
"Pa Pa" when she heard the loud noise
On a side note - We noticed that Edlynne is particularly fond of our different races friend. Hubby explained that they were more friendly and really like childrens and thus little children like Edlynne will feel it more.
As it gets a bit dusty, daddy told us to go wait in the car. Back to the car,

Playing with tissue box, sometimes she will kiss the pooh bear on the box



Tried to wear her jacket

"Mummy wear this!" She always makes me wear this Singapore BK crown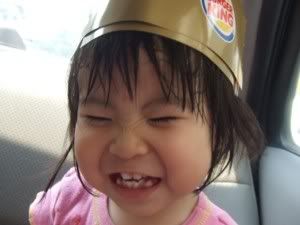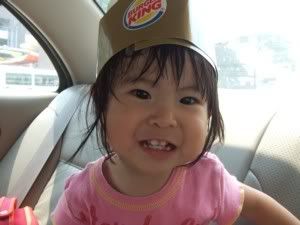 And she wear this Malaysia one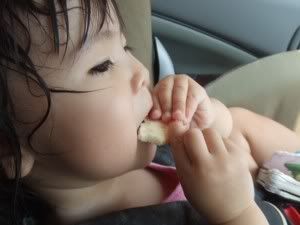 Some snacks



Some monkeying around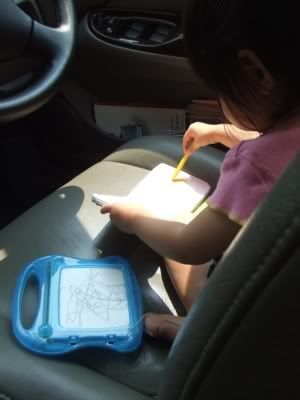 Some reading and drawing
Soon Daddy's back and we can go for lunch : )