Second visit to the Singapore Zoo
(back log)

Edlynne shown an interest in animals recently and we've decided to bring her to the zoo again.
Animals of the wild show,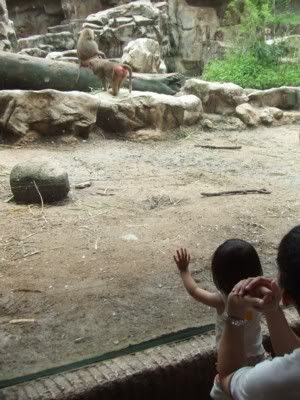 Baboons
At the elephant show,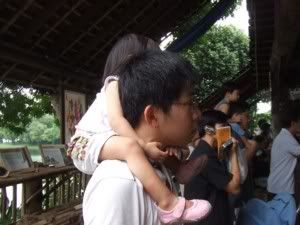 No seats avalible
Carried by daddy
Daddy: "Look! Hornbill! Thats our state bird!"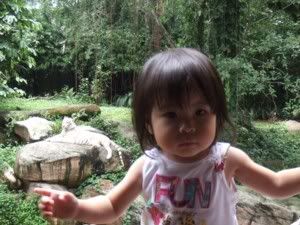 White tigers
At the Australian outback exhibit,
Afraid of the truck
Cute!
Me: "Why don't you bring Edlynne closer?"
Daddy: "No! Wait the kangeroo box her!"
Me: ?!?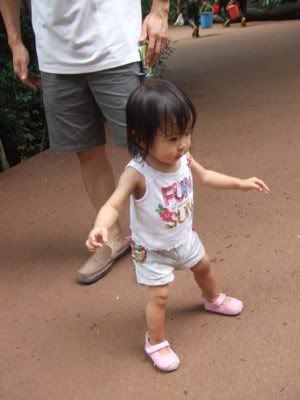 Edlynne prefers to walk by herself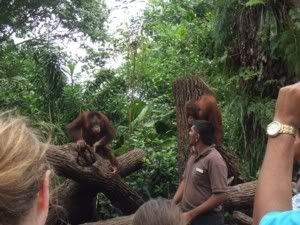 Orang Utans
Milk break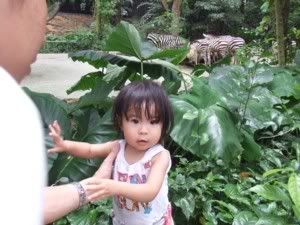 Zebras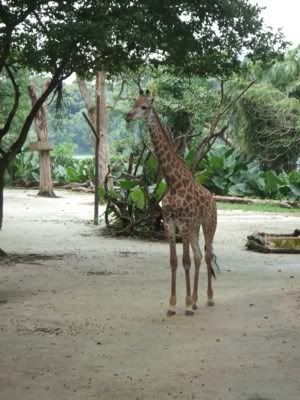 Giraffe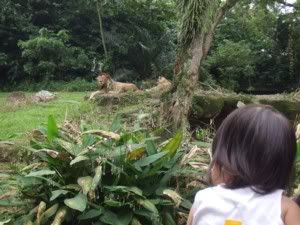 Lions
Wow!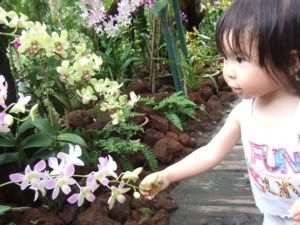 Hua!
With mummy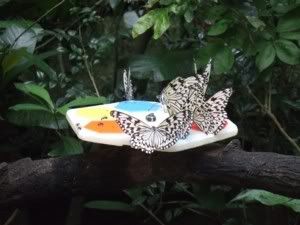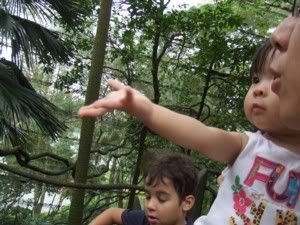 She loves butterlies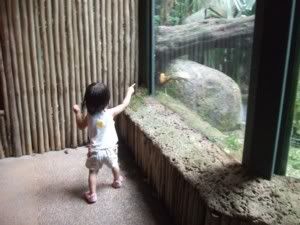 And this golden pheasant
Finally...
A tired baby!
---
Dinner was with the family at SIL's father resturant.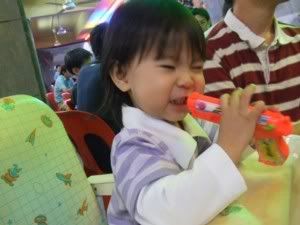 Edlynne was playing with Tristan's gun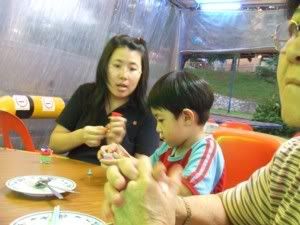 While Tristan got his