Dinner at Port Village, Klang
Father & Mother came from Singapre on Saturday. They are here to take care of Edlynne while we handle the last details of our shop. Brother & second aunt were here too, but they went back to Singapore on Monday.
Saturday, Keny bought us to Klang for a seafood dinner. As Audrey was still in confinement, only Keny & En En turned up.
Port Village Resturant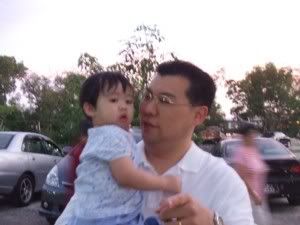 Keny & En En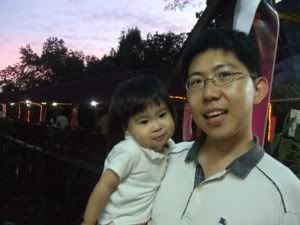 Daddy & his Sassy gal
A walk to the resturant beyond the mangroves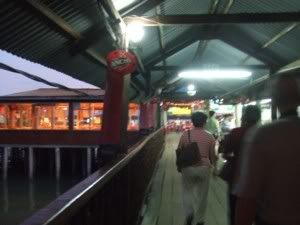 The resturant
The gals have a look at the seafood
Beautiful sunset
Cheeky gal
When Father & Mother went to the washroom
Guai Guai En En
Fulfilling meal
The gals enjoyed themselves