Mid Autumn Festival
We off the lights so Edlynne can walk around the house with her lantern.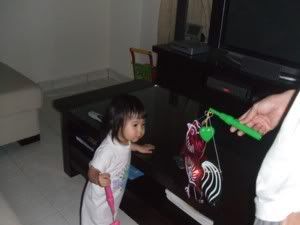 A rooster for the rooster gal?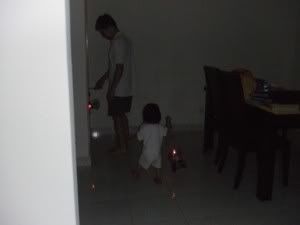 Walking around the house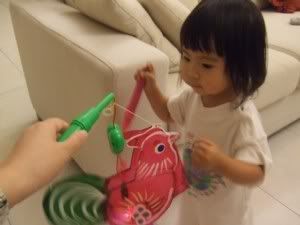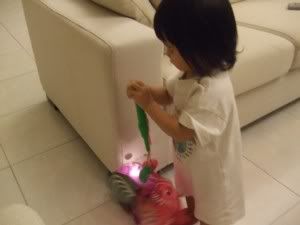 Taking both laterns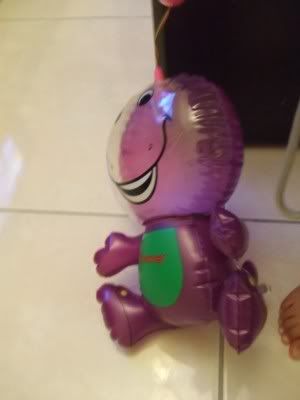 She prefers this Barney one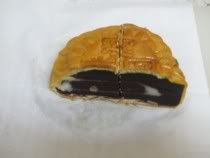 Tao Sa mooncake which hubby only takes once a year on the mid autumn day itself. He will not settled for any other mooncake.
Signing "no more" when I off the lights & sound of Barney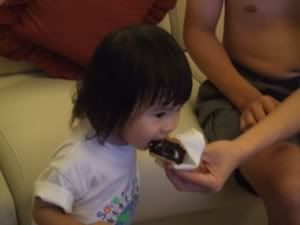 A taste of the mooncake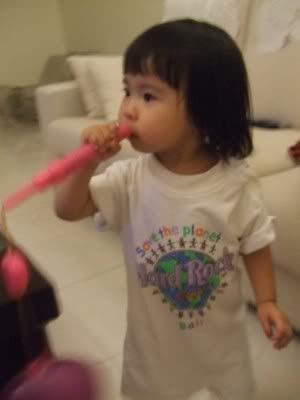 What's Edlynne doing?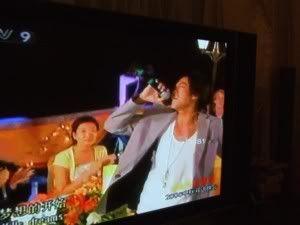 He Run Dong on TV
: )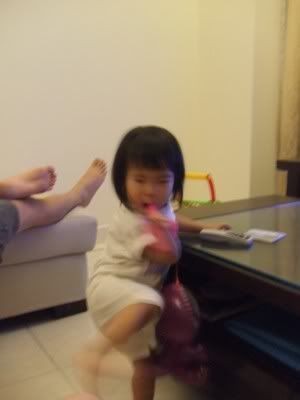 Action somemore
Bye!