Of Cars & Accident
Mother & Father was here on Sunday to have a look at Edlynne's nose, bring our road tax and helped Vincent with chosing the new car.
Things for Edlynne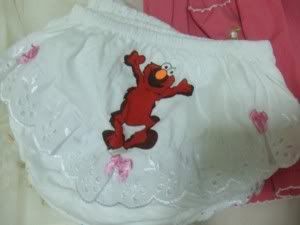 Little gal kept screaming "Elbo (Elmo)" and then sings the Elmo's World song
: )
Breadfast at a Dim Sum house
Then Edlynne got into an accident, she got hitted by a truck... a dim sum truck, even her shoe fell off. She cried for a while, then stopped when I offered her some Gerber puffs...
Then we went to the nearby Toyota showhouse...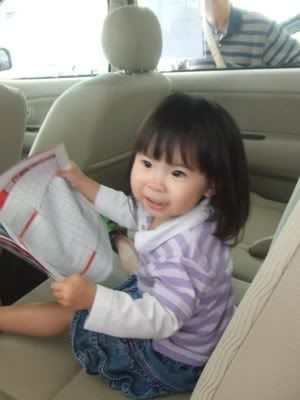 The family test drive the new Avanza and we all agreed that its a good choice, so thats it, Daddy bought it. He wanted a green color one, but later chose a silver instead, so it can be much easier to resell later.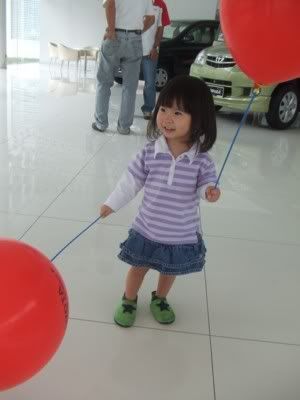 Little gal having fun