New Year Lunch
We are closed for one day on the 1st. Thus we can sit down and enjoyed a dim sum bunch.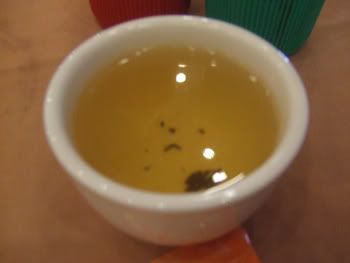 A sad face...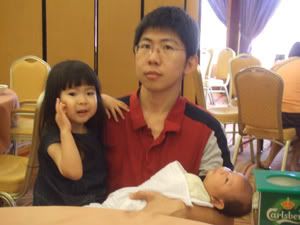 Little gal always wanted Daddy to carry her if he is carrying Wei Wei
Hon So Ah Gal
But the evening ended abruptly when Ah Gal fell down and hurt her lips (her whole mouth was full of blood). What a way to start the new year...
Her swollen lips