CNY Part 3 - First Day
First day started quite late for us. Edie have been spending her nites at Mother's while we stayed at the next block in one of Brother's apartment (this one havn't rented out yet). Little Ah Wei slept quite well in between us.

We spent the day like last year, going with the same route.

Ah Wei was a bit hot in this outfit
Cherry was a sweet and helpful little gal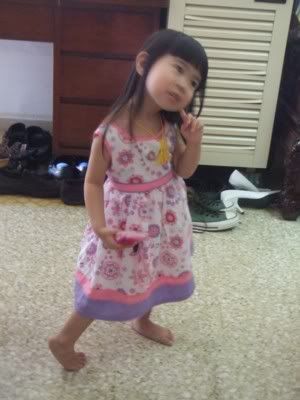 My vain mafia