A trip to Kuala Selangor
Of one thing that I love about Vincent was his spontaneousity. He could just suddenly come out with a mad idea and just keep up with it.

On a off-day Tuesday, after we finished with the Ampang thingy, on our way back to PJ, we saw the sign to Kuala Selangor, Vincent immediately went for it. It was a one hour trip, we pass by Kelip Kelip then all the way up the Bukit Melawati hills, went around Kuala Selangor town, then to Pasir Penambang for some seafood.

Its a nice break from our busy schedule...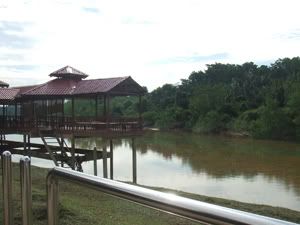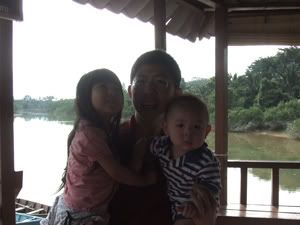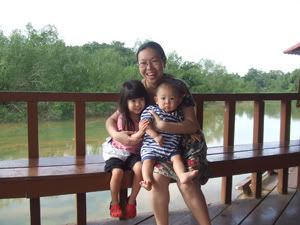 At Kelip Kelip (too early to see the fireflies)
At Bukit Melawati (Ma Lu San, Monkey hills)
At the seafood resturant (we only ordered the Crab Beehoon)
The journey back and a happy Ah Wei
: )