Raya Holidays (Part 3)
We also bought the kids to a swim in the Parkview children pool...
Ah Wei was having a fun time until the guard told us to get a swim suit for him... lucky I bought his Polo (oversize) one along...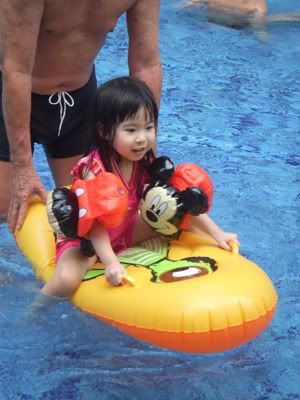 Little gal was afraid initially but got used to the water after a while... She kept screaming "No! Don't Wan!!" and the swiming pool was all her voice
: )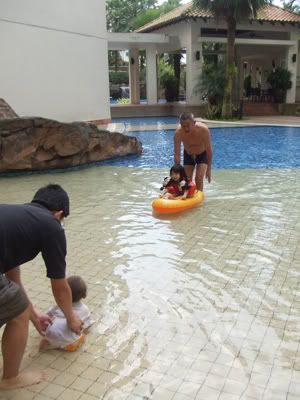 We are so proud of the little guy... he was so brave although it was his first swim...
One more foto of our Ah Wei
: )

They were so tired after the swim,