Mama Cinta Ting Ting (Happy Valentine!)
Been hearing that (Aku Cinta Mu - I love you) in the radio, so I change the version and asked little gal. She kept saying "No!" and shaked her head. But when Daddy asked her, she immediately said "Yes!"
: )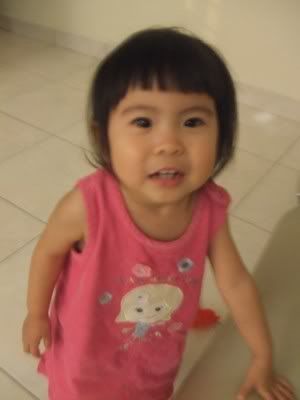 Mother bought her this dress. Its says "I'm a cheeky gal!"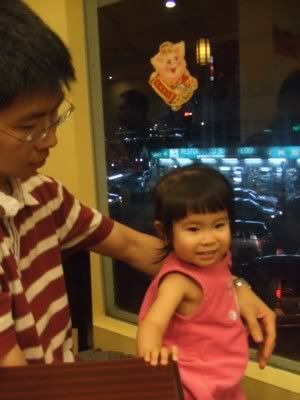 Daddy's gal
There is a saying that little gal used to be Daddy's lovers in their previous lives, dunno if its true...