A Gift From Daddy
As most of you whom know Vincent, he is quite a stingy man. Edlynne got very few toys despite of the nature of our biz. But this time, dunno whats wrong with him, he ordered three present for Edlynne from one of our auppliers.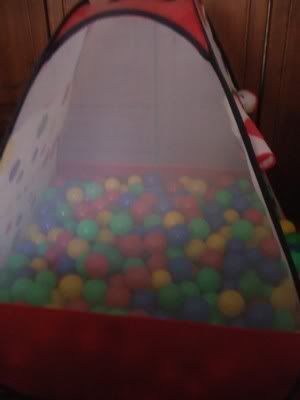 500 hundred balls (Edlynne loves balls)!
Balls everywhere!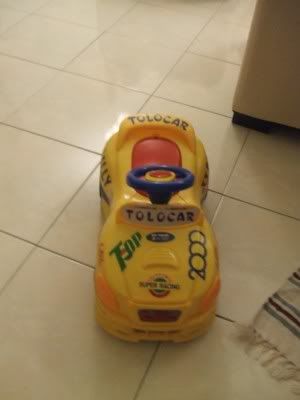 A car, since Edlynne loves the one that we've got for Triston, so we got the same one but its a sport car instead of a 4WD (Tristan's one).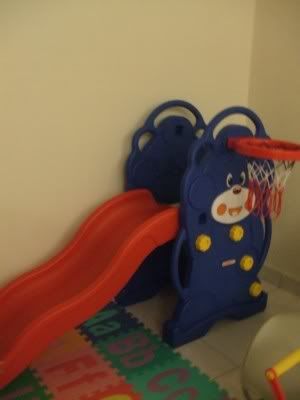 A slide! Edlynne just loves this. She got up and then screamed for us to hold her while she slided down.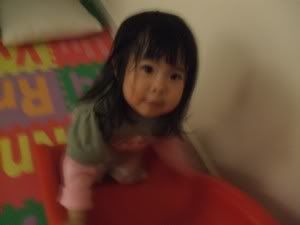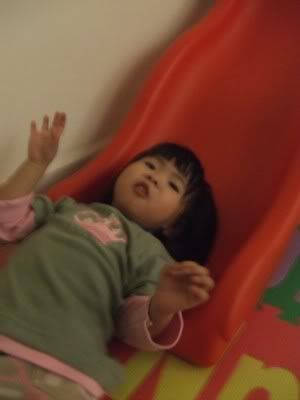 Little gal enjoying every bit of the slide.
I guess its the luxary of living here. Back in our old place, we just couldn't afford the space of having all these...