Foto shooting for Cot Ads
Our baby cot supplier will be taking part in the Malaysia Furniture Fair and he needs some models for his posters. Thus he thought about our babies. Ah Wei, being too small to even crawl was not choosen.

The studio was a run down place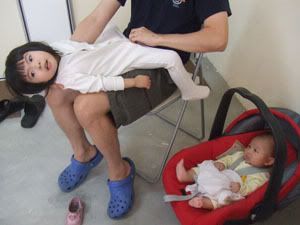 Little gal getting ready
Ah Wei was in a good mood that day
Little gal was not happy to go nakey, she wants to wear her pretty dresses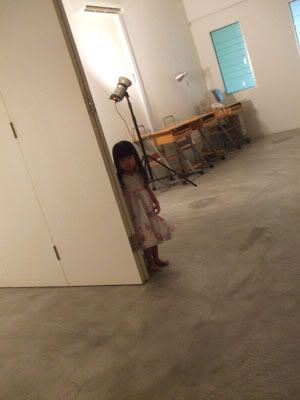 warming up (with her dress)
getting her on the mood was difficult
Ah Wei was left alone in a corner
The worker found a toy dog and used it for Little gal to pose to
: )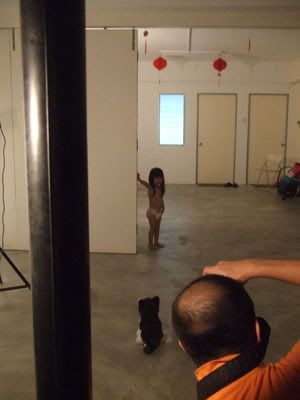 Little posing nakey to the "dog"
The foto shoot lasted for two hours, just for Little gal to stand peeking out of the door frame, fornt facing and back facing, then some close out shoots of her face.

It was tiring... they still have some more childrens to take the shoots...