Cousin Jien Hui's Wedding (Part 1 - Tea Ceremony)
Its cousin Jien Hui's wedding yesterday (Sun, 27Nov). Yes, he is Edlynne's cousin and our nephew. Edlynne will soon be auntie if cousin Jien Hui got a baby after the wedding.
We dressed her up nicely for the tea ceremony, as we have only been told to go for the buffet, I just dressed casually. Anyway people will only look at Edlynne and not us, just makan only, no need to dress up. I was wrong! We were told (when arrived) that they needed to serve us tea! I didn't even prepare any Ang Baos!! Luckily mother & father already prepared for us.
Before I forget, we passed sweetbabe the Friso sample before we reached Jien Hui's. Sweetbabe was really nice to give Edlynne some wet tissues. Thanks auntie May!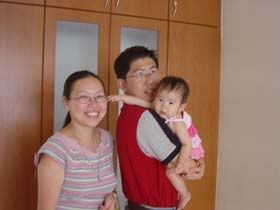 The casually dressed parents.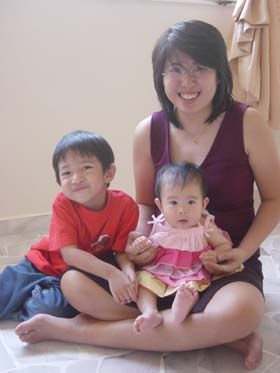 Edlynne with cousin Triton and Auntie Carol (2nd BIL & SIL).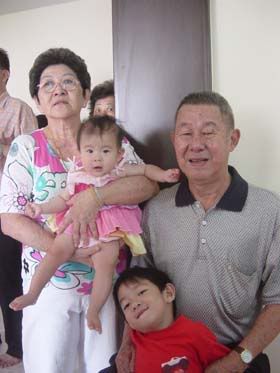 Edlynne and Triton with Grandpa & Grandma.
Edlynne KO after that.