HAPPY 2006!
What have little Edlynne been up to these few days?
Busy unwrapping her presents...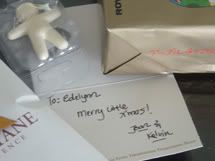 One more present.

Is this how I should do?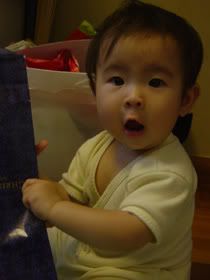 Getting a hang of it.

I wondered how it taste?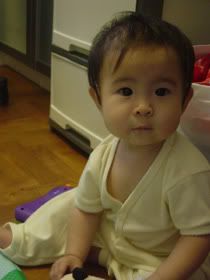 Act innocent.
Edlynne's present

Thank you Auntie Gloria, Auntie Maryam, Auntie Joan & Uncle Kevin. Not forgetting her grandparents for the beautiful clothings.

Oh! What a cute Minnie!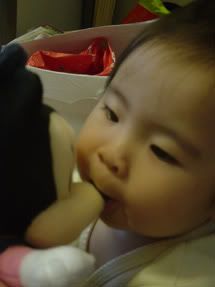 Her nose taste good!

A new TV set & Hp!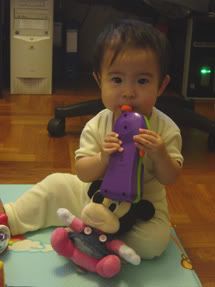 This one taste nice too!
She spend the rest of the day crawling around...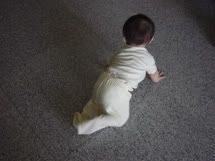 In her new oversize pants.

She can't keep her hands off the floor rug.
She even tried to grab the camera string...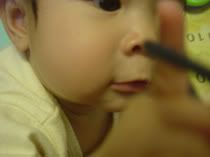 What thats? Looks yummy!