Just another day...
Edlynne will wake up at about 6:30am everyday and fuss until I feed her at 7am. Then both Daddy and Edlynne will send me off to work.
They pick me up in the evenings follow by a bit of marketing and have dinner outside or pack back. Edlynne can only watched us having dinner...
Back home, I then feed her with cereals and/or fruits. Play with her for a while before her shower. We usually tuck her in after shower and she will fall asleep at about 9pm.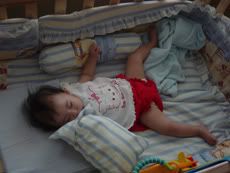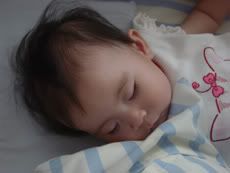 Edlynne will nap twice a day. Once in the morning for one hour and another in the afternoon for two hours.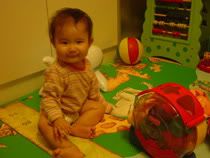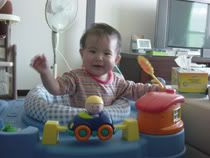 The rest of the time she will spend playing with her (not so much) toys or crawling around in the study room (with Daddy around).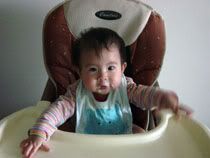 Lazy Mummy have got different cereals for every day. For fruits, Edlynne often got bananas, papaya and avorados, cos they don't need to steam.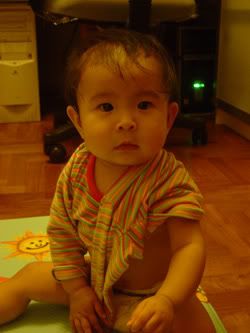 Edlynne preparing herself for the shower.

Edlynne will have shower once a day. We have trained her to take shower since the first KL trip as its very difficult to bath in the hotel and further some rooms might not even have a bath.