Reunion Dinner
We started driving back at 6 am (actually at 5 am, but I forgotten Edlynne's shoes, so have to go back and take) and we reached JB at 9:30 am, have breakfast at Mac and shopped around before going into Singapore.

This year was a combined dinneer with second aunt and her family at Wen Yen Hou (Jurong East). We don't really fancy the food there but no choice since Father already promised her.

The resturant was super packed, they even put a table at the emergency exit! And we are at table 161!

The cousins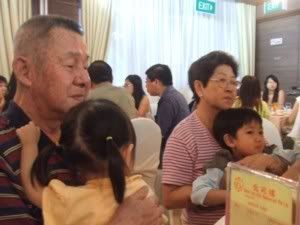 See the exit door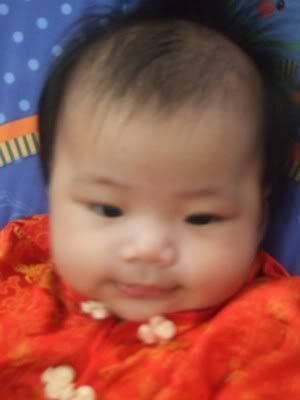 Guai Guai Cherry
As expected, food was so so and to make thing worst, Edlynne kicked over the desert and it fell onto me (I'm sucked in the chair with people behind and beside me, cannot moved). I have to walked in the cold and sticky outfit.