Of pleated hair & Mother's Day
Edlynne childcare center loves to tie up her hair after bathing, so she would returned with tied up hair. This time its pleated, its the first time she got it pleated and she looks lovely in it

: )



We also decided to celebrate Mother's Day today as we knew that Friday, Saturday & Sunday, we might need to work a bit late.

We went to 1-Utama for some shoes for little gal, then to get some PJs, also for her. After that, we settled for some BBQ, but little gal is tired and slept during dinner...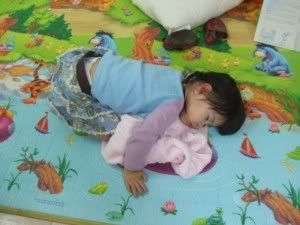 Her pleated hair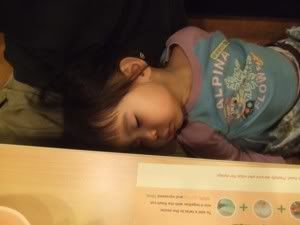 She slept on Daddy's leg during dinner
While waiting for our meals