Hari Raya Trip (13-14 Oct), Part 1
We were closed for two days for Hari Raya and we took this opportunity to complete our Peninsular Malaysia trip.
We started driving at 8am, taking E1 from Selangor to Ipoh, Ipoh to Butterworth. Then we tried to find some lunch in Butterworth, but we couldn't find any Chinese shop thats opened. We avoided Penang cos we need to pay the RM10 bridge fee to get in. So we continued to Alor Star. We managed to find some Chinese coffee shops that wasn't selling vegetarian food (they were celebrating the first nine days for the Nine Emperors God).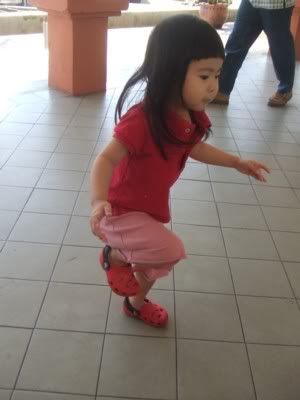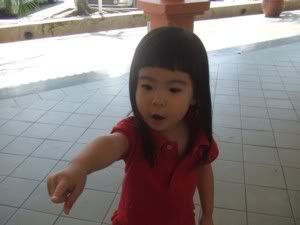 Whats little gal up to? She spotted some flies during one of the rest areas.
Little mafia: Ga Ga (flies) no touch mummy!!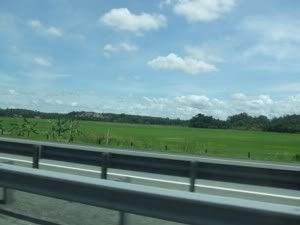 Lots of Padi fields in Alor Star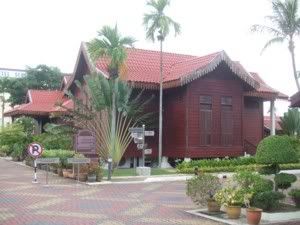 Dr Tun Mahathir birth place
Masjid Zahir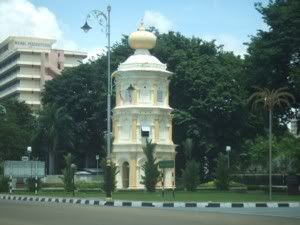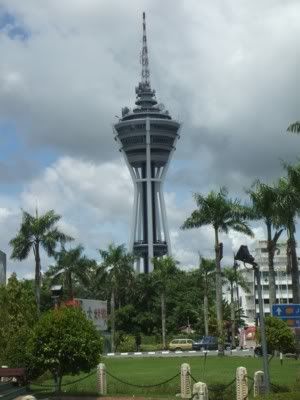 Monumum, Clock Tower & Alor Star Tower
After lunch, we drove around Alor Star, then taking E1 all the way to Bukit Kaya Hitam, the very last stop for the North-South Highway. We didn't enter Thailand but detoured to Kangar (Perlis). Perlis is the smallest state in Malaysia and daddy commented that it might even be smaller than Singapore.
More padi fields
Little gal having fun in the car
Arun, the Royal Town of Perlis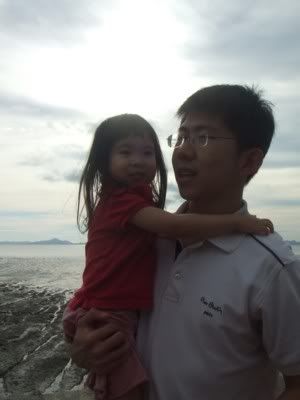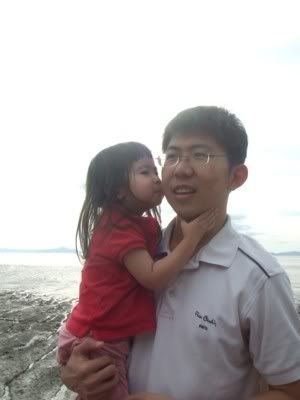 At Kuala Perlis with Daddy
With Mummy
Ferry terminal to Langkawi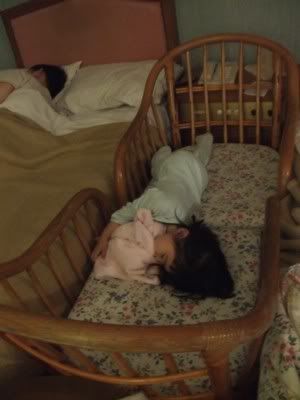 Make shift bed for little gal